Hello Beautiful!
Mark Twain said: "The two most important days in your life are the day you were born and the day you find out why."
I'm Nancy Joseph, Your Personal Image Coach.
I'm committed to help you discover and develop your style and your self-confidence so you can have success and happiness in your life.
I am honored to meet you and it's my pleasure to guide you and support you with your personal and professional goals.
Here's what I want you to know ABOUT ME…
My birthday is July 29th, which happens to be National Lipstick Day.
It's no coincidence that I'm a Professional Makeup Artist!
I grew up on the south side of Chicago and married my well-dressed high school sweetheart at the tender age of 19.
A year after we were married my mother-in-law said she was moving to Marco Island, Florida, and there was room on the U-Haul if we wanted to go. We had $2,000 and a waterbed, so we packed up and moved to Florida.
Today we have an empty nest in Naples, Florida, two fascinating daughters in their 20's and my husband and I are celebrating our 33rd wedding anniversary this year.
Once we get to know each other, you'll see that I'm here to serve you with solutions to your struggles with beauty, fashion, business, marriage, motherhood and even menopause. I promise to be authentic and transparent.
I will tell you this… several years ago I was 70 pounds overweight, unhealthy, in a dead end job, and unhappy with my marriage. I was suffering from low self esteem.
I was inspired by a true story about beauty and self-confidence and I spent an entire year, discovering and developing my personal style, my purpose and my potential. As a result, I quit smoking, lost 50 pounds, gained self confidence, built a booming business and restored my marriage.
I strongly believe our self confidence is directly linked to our personal appearance and that is why I created the Fashionating Life Formula. A self-development, step by step program, teaching you how to build your personal style, your self-confidence and your bank account.
Here's what I want to know ABOUT YOU…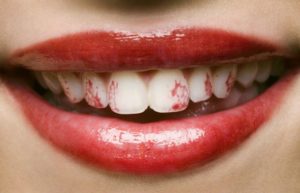 What do you struggle with? Your weight? Your wardrobe? Your Marriage? Makeup? Being a mother? Your business? Money? Chances are, I've got the experience, wisdom and support that you need to be successful!
Every relationship both personal and professional starts with a First Impression. Get my FREE e-book: Three Ways to Win with First Impressions, and discover how to make the best possible first impressions.
I'm so excited to meet you and look forward to our friendship!
Nancy
My motto: Anything is possible with God…and the right lipstick!
PS. Visit my Youtube channel for "90 seconds with Nancy" where I take your fashion and beauty struggles and give you solutions in 90 seconds. New videos every day!