Break the Rules! The Right Way to Wear White After Labor Day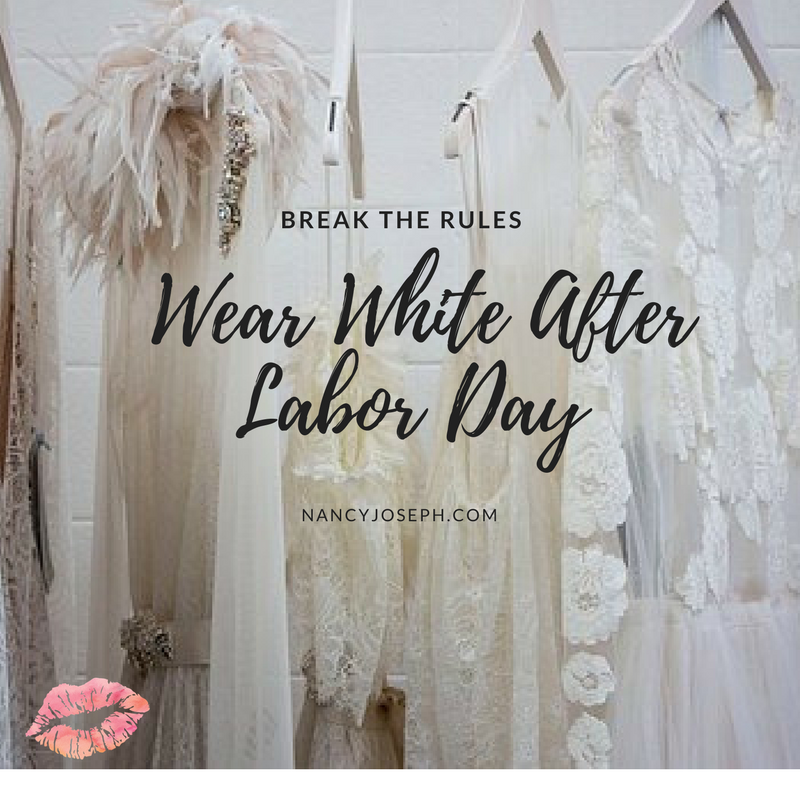 Yes! You can wear white after Labor Day Ladies.  Just make sure it's YOUR white.
HOW THE RULE GOT STARTED
In the early 1900's the rule about 'not wearing white after Labor Day' was started by the upper class, where there was a dress code for every occasion and strict guidelines.
They could afford to live the summer months by the sea – where they had light, bright, pieces (a completely different wardrobe).  After Labor Day they packed up and went back to their "real life" wardrobe, so the cut off for wearing white clothing became Labor Day.
The rule no longer applies, (unless you were born in the early 1900's, upper class, with a summer home by the sea).
I BELIEVE wearing white has nothing to do with the Weather or Where You Live.
It has everything to do with which white looks BEST ON YOU – everyday – everywhere – all year long.
Here's an example:
I live in Sunny Southwest Florida ( where it looks and feels like summer all year long)
I have a completely different wardrobe than my friends and family in Chicago.
When the kids go back to school, the weather changes and then all of a sudden I'm supposed to be drinking pumpkin spice, wearing an orange scarf with black riding boots and jeans?
Nooooo!!!!  When I visit my northern friends in the Fall, yes, I will be drinking pumpkin spice, but I'm wearing an ivory scarf with light blonde booties and jeans. 
Why?  Ivory is my best white; and light blonde booties match my hair. (Link to blog post: How to Stay Attractive – Fall 2017 Fashion Must-Haves for Women over 50)
LET'S FIND YOUR BEST WHITE.
The color of your hair, your skin tone and the color of your eyes determines which White will make you look radiant or washed out.  Your Color Code.
There are six Color Code categories:  Light, Deep, Soft, Clear, Warm and Cool.
YOUR BEST WHITE:
Light – Pure White or Ivory
Deep – Pure White or Ivory
Soft – Ivory
Clear – Pure White
Warm – Pure White is never good on you.  So wear Ivory or Cream.
Cool – Always better in Pure White
ONCE YOU KNOW your best white you can wear it all year long with CONFIDENCE!
If you want more information about your COLOR CODE,  I INVITE you to get your hands on the FREE GUIDE: How to Instantly Improve Your Image and take the assessment.  Your COLOR CODE is the foundation of your Image.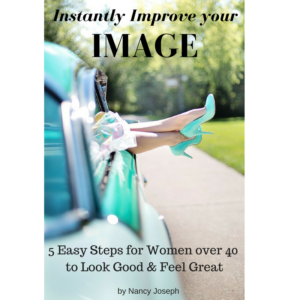 Click on the Heels (above) to instantly receive your FREE GUIDE.
Was this helpful?
P.S. I want to inspire you to wear colors that complement your coloring so you can face the world with style and CONFIDENCE.
P.S.S. Let's get connected.  Please SHARE this page, LIKE this page or COMMENT on this page.  I'd LOVE to hear from you.
Source: womens-fashion.lovetoknow.com
Please follow and like us: