All About Eyes – (FREE Training) Day 1 of 12: Basic Eye Techniques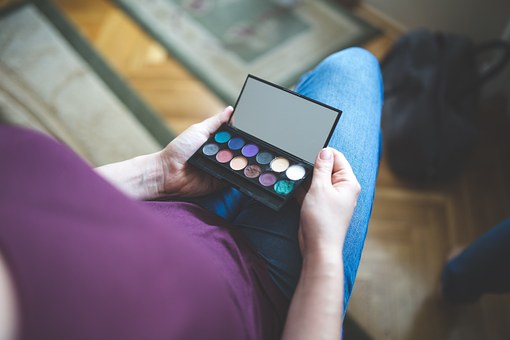 When it comes to gorgeous eyes, the right tools, makeup, and application techniques matter.
But where do you begin?
Over the past fourteen years – I've touched thousands of faces and shown them the Power of their Personal Appearance.
I'm going to show you how to make your eyes sparkle with my best makeup tips in this must-have beauty series.
It's Twelve Days of Professional Techniques and Gorgeous Makeup Looks.
Day 1:  Basic Eye Techniques
From how to banish under eye circles with concealer to making eyes pop with liner, here are five foolproof tips for achieving gorgeous eyes.
Discover what works best for your eye shape and color
with step-by-step tutorials
for nude eyes, smokey eyes,
"four-eyes", day-to-night eyes,
and more!
I also share great tips on applying false lashes and choosing the right frames for glasses and sunglasses.
This training is packed with inspiration and detailed instruction.
I'm so happy you're here!
The NUMBER ONE request I get from my clients regarding their makeup is:  HOW DO I MAKE MY EYES POP?
This training series was designed with you in mind.
Stay tuned every day for the next 12 days.
Was this helpful?
Please SHARE this page.  Your friends will Thank you. 🙂
PS  If you want more information like this, feel free to private message me.  I have a lot more tips that have helped me grow my brand using facebook LIVE and video presentation and it may help you, too.
Make it a beautiful day!
Nancy
"I'm like a Life Coach in Your Closet and a Mentor in Your Makeup Bag"