FREE GUIDE
I have a great way to help you gauge whether you're wearing the right amount of accessories.
It's the 16 Pt. Accessory Rule   (Click the CROWN for Instant Access!)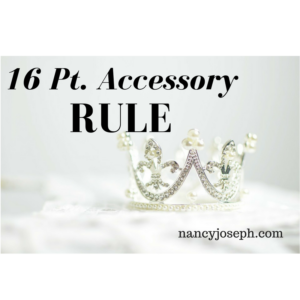 NOW IS THE TIME to adjust your invisible crown and refashion your future!!!
YES!  I'm ready to REFASHION MY FUTURE
Schedule me for a FREE 1:1 LASER STYLING SESSION ($197 VALUE)
Read carefully, You must circle all the dots in order to be considered:
I don't want to be invisible.
I want a personally fulfilling and financially rewarding business full of my ideal clients.
I am ready to have a frank conversation about impacting my business and determine the personal development options that will yield the biggest results.
I know my personal image is NOT supporting me in the best way possible, it's holding me back and I'm ready to change that.
I highly value this offer and I fully commit to showing up for my session with Nancy and ready to take action on her suggestions.
CLICK THE CALENDAR BELOW – YOUR FUTURE IS WAITING!

FREE STRATEGY GUIDE for Networking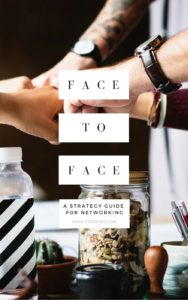 Have a Look Inside –
As an entrepreneur, networking is a key activity that is not only enjoyable, but essential to your personal growth and business development.
My favorite Celebrity Stylist Rachel Zoe, says: "Style is saying who you are without having to speak."
What are people deciding about you BEFORE they hear you speak?
CLICK HERE for FREE STRATEGY GUIDE FOR NETWORKING