Closet Confessions: 3 Key Points for Taking Control of Your Closet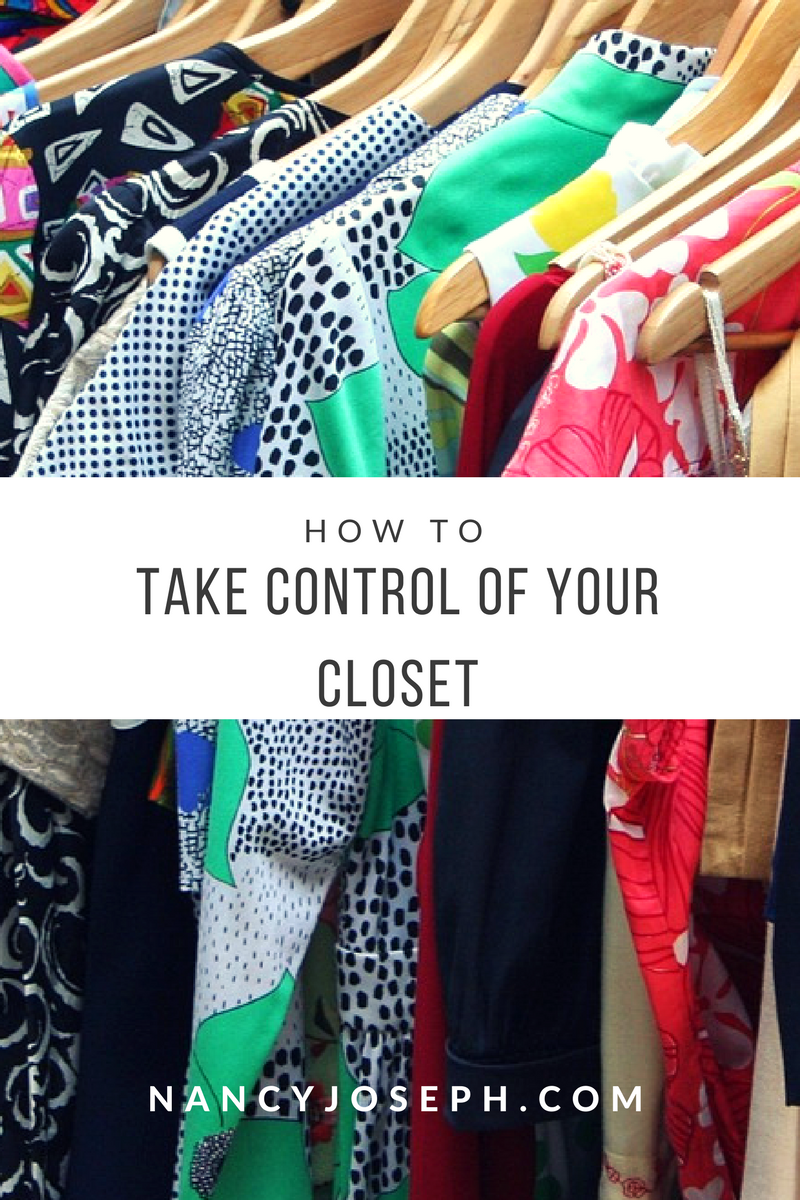 Show me your closet & I'll tell you four things about YOU!
Did you know that your garbage man and your mailman can tell what type of family lives at your house based on your garbage and your mail?
Is your recycle bin full of empty beer bottles and pizza boxes?  Diapers or Depends?  Mail box filled with over due bills or fashion magazines?
You get the picture.  It's the same thing with your closet.  It's a reflection of who you are. *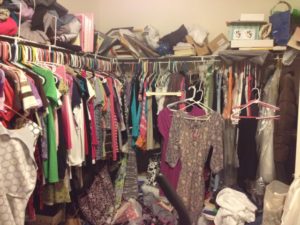 CLOSET OVERSTUFFED but NOTHING TO WEAR?
Most people only wear 20 percent of their wardrobe.  Why?
Fads.
Yep, chasing fads, making random purchases without a lot of forethought or planning and then nothing to wear on Monday morning.
They have a closet full of fads but they don't really feel comfortable in any of them.
They haven't successfully identified their personal style, so instead they fill their closet with the latest fashions – but still end up wearing the same 2-3 outfits each week.
Is this YOU?  (It used to be me)
Here are Three Key Points to consider when clothes shopping:
 Only buy clothes that are your COLOR; so you LOOK radiant and refreshed not washed out and exhausted.
Only buy clothes that fit your BODY TYPE; so you FEEL comfortable and look confident.
Only buy clothes that are your PERSONAL STYLE; so you are best expressing your personality.
I ENCOURAGE you to take control of your closet and implement these KEY points to ensure that you LOOK your BEST.
Was this helpful?
If you'd like to take this further, I'd like to INVITE you to take the "Win With Your Wardrobe – 5 Day Challenge" where you will learn how to create a CAPSULE WARDROBE so you have more time and energy for what really matters (less time spent deciding what to wear/less time spent shopping),  more money for your dreams and helping others (less money spent on clothes that never get worn) and more contentment and happiness.
STOP spending money on emotional purchases.
STOP buying clothes that end up in the donation pile after a month.
START finding your Style & CONFIDENCE.
NEXT CHALLENGE BEGINS FRIDAY, OCTOBER 13TH.  (Stay tuned for Sign-up)
P.S. Please LIKE this post and SHARE it with your friends.
Source:  *Excerpts from The Fashionating Life Formula:  How to Build Your Self Confidence by Nancy Joseph
Please follow and like us: