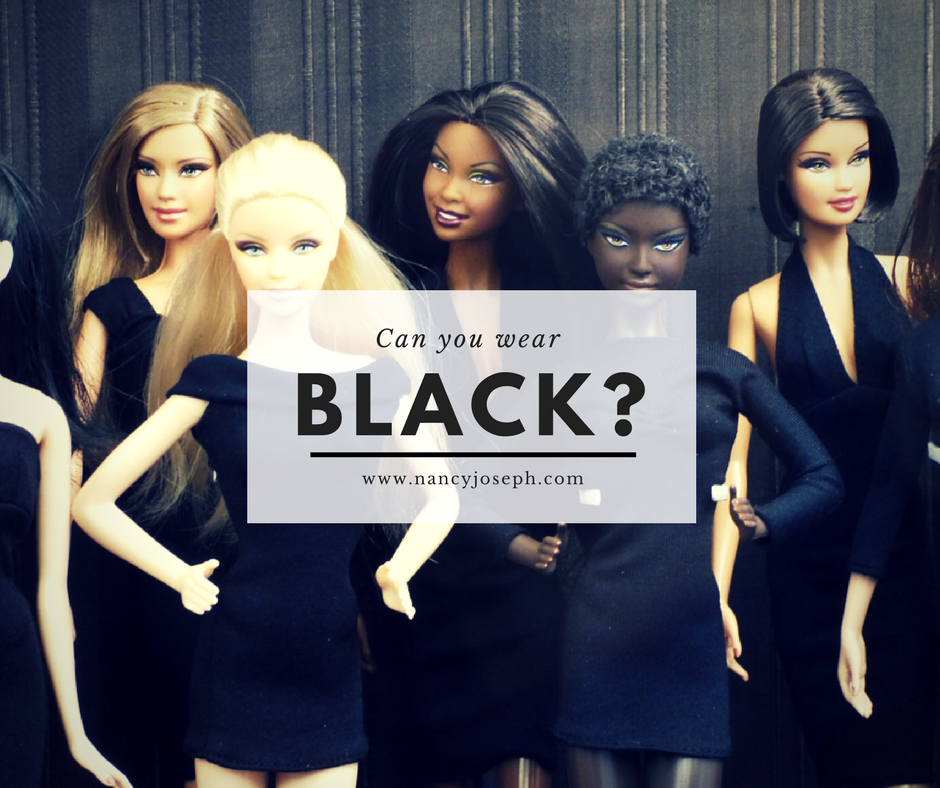 Did you know less than 1/2 women can wear black well?
(Some can wear it well – depends on your COLOR CODE)
Can make you look old
Brings out dark circles & skin imperfections
Can draw attention to your body & not your face
Can be slimming (on the right people) but so can navy, espresso & charcoal
Can draw attention to your "roots" that need to be retouched
Black eyeliner will make you look old and show extra wrinkles.  Wear espresso instead.
CAN YOU WEAR BLACK?
Please follow and like us: