NEED A GUEST SPEAKER?
What better way to EDUCATE, ENTERTAIN & ENCOURAGE your crowd than with a talk by, NANCY JOSEPH.
She is an award winning speaker and professionally qualified Image Consultant and Makeup Artist.  Married to her high school sweetheart, John for 34 years (in a row).
She presents a variety of image topics in an entertaining way.  Your guests will be sure to get a LAUGH while learning something new and relevant.
Whether it's a women's conference, team or business training seminar, NANCY JOSEPH can tailor the subject to suit your audience.
Through stories, humor and dozens of personal tips, she shows the way to anyone who is trying to present themselves with style and confidence.
WHY NANCY JOSEPH IS THE IDEAL GUEST SPEAKER FOR YOUR EVENT:
When you engage NANCY JOSEPH to speak, present, at your conference, seminar, or event, we make it easy to promote!
She will customize presentations for your audience!
She is experienced and knowledgeable – Nancy isn't just a speaker, she is an industry expert.  Audiences love Nancy's presentations because they are learning from one of the best!
She is professional & organized – Nancy is a professional speaker, which means you don't have to worry about anything.  She will be easy to work with and deliver a fascinating presentation to your audience!
She is ENTERTAINING and FUN – Speaking isn't just about sharing a message – it is about engaging and entertaining an audience.
Nancy will have the audience learning, laughing and inspired!
PLEASE CONTACT US FOR AVAILABILITY
SOME PAST AUDIENCES:  LIVEWIRE CHURCH (Women's Conference), WNOCC (Women's Network of Collier County), LCBW (Local Chapter of Business Women), WOAMTEC (National Business Women's Networking Group), BNI (Business Network International), Chamber of Commerce, Toastmasters Clubs (even shared the stage with Craig Valentine, 1999 World Champion of Public Speaking), Beauty Boot Camp (Myrtle Beach, SC), Christian Women's Group, Women's Shelter, TEAM PINK SWFL (Non-Profit Organization), MOPS (Mothers of Pre Schoolers), ABWA (American Business Women Association), Bonita School of Skin & Massage, Sunstate Academy Beauty School, Adult Education, International Quilt Market (Houston, TX), Break out Sessions, Fashion Shows, Seminars, Private Workshops and Conferences.
---
What audiences/clients are saying about NANCY JOSEPH:
"Nancy truly has made my life better." – KELLY (50+ married)
"She loves to educate people on the best way to present themselves and I gained some great tips from her" -CHRISTINA (On-line Marketer)
"Nancy is so positive and energetic – she is infectious (in a good way!)…so impressed with her attitude and willingness to share and help the sisters out here!" -DR. ROSEMARY (40+ married)
"Nancy Joseph is a great coach. You will certainly enjoy working and learning from her." – ENITA (Attorney at Law)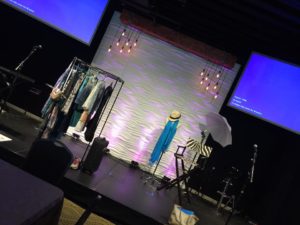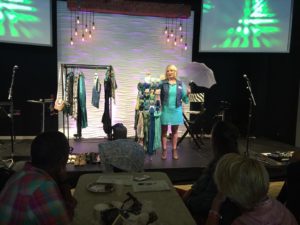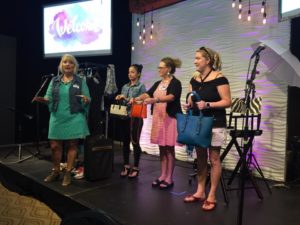 ---
A Note from Nancy:  I would be honored to provide a valuable service to your group.  I am really passionate about what I do.  I have been able to help thousands of women, build their self-confidence and create happiness and success through personal style.  If you have a group that would benefit from this, please let me know.  Here is a link Printable Speaker Sheet (PDF) for you to download  and share.   Thank you and have a beautiful day!
"Let's chat about your event and make sure I can deliver the kind of results you seek."  Contact nancy@nancyjoseph.com