Three Ways to Strengthen Your Brand With Your Style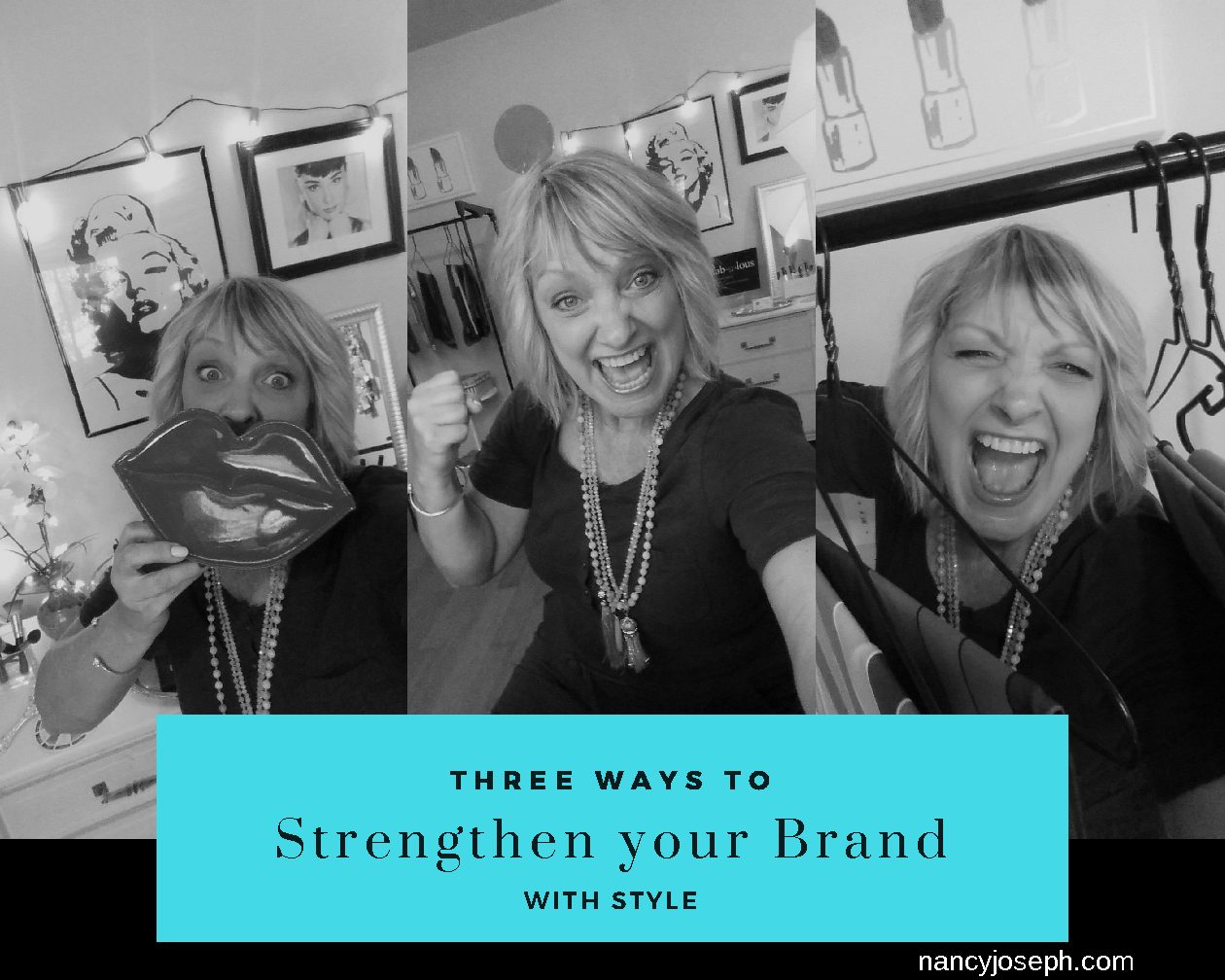 Every day you make the decision to get out of bed, get dressed and step outside.  So fortunately, every day you have the opportunity to strengthen your brand.
Did you know that your clothes are the most powerful non-verbal tool that you have?
That means that your clothes are your power tools and your closet is like your tool box.
Style is "self expression"
Style is how you speak to the world without words.  It's how you visually present your inner self.
Being stylish is about embracing your individuality and radiating that spirit in your work, relationships, and everywhere else.
Creating your own personal brand can increase your self-confidence and your connection with others, heightening your presence and ultimately leading to personal and professional success.
Here are three ways to use beauty and fashion as tools of self-expression to create your own personal brand.
1. Do your hair.
Your hair is your crowning glory.  Your most important accessory.  Pick a style that reflects your personality, complements your face shape and your body frame.
2. Makeup your face.
Makeup enhances your natural beauty.  You don't need to wear a full face of makeup (unless you want to) but a little mascara makes your eyes look captivating + the right color lipstick will boost your mood and make your eyes sparkle.
3. Put some thought into your outfit.
Think three pieces.   A top, a bottom and a cover piece (i.e., jacket, cardigan, vest) – it's that third element that bumps up your outfit to the next level and truly expresses your personal brand.
I want to encourage you to put your best self together (do your hair, makeup your face, and put some thought into your outfit).
Was this helpful?
IMAGINE how you would feel if you had a wardrobe that excited you and made you shine?
When you walk into a room I want you to feel self-assured and comfortable about how you look, because your clothes accurately support and express who you are.
When you feel good about the way you look, you do better, you sparkle and people take notice.
You already have style – it may just need a little guidance.
I'd like to INVITE you to join me in the totally FREE 5 Days to Build Your Brand Challenge!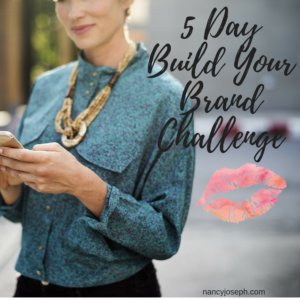 Learn to SPARKLE online and in person with this FREE 5-Day Challenge.
I promise this challenge will change your life!
P.S. Your SIGNATURE STYLE & CONFIDENCE are just a few days away!  Join the FREE 5 Day Build Your Brand Challenge TODAY!
(Click on the pink lips above to join the Private facebook Group)
Please follow and like us: