3 Hacks to Help You Snatch the Perfect Handbag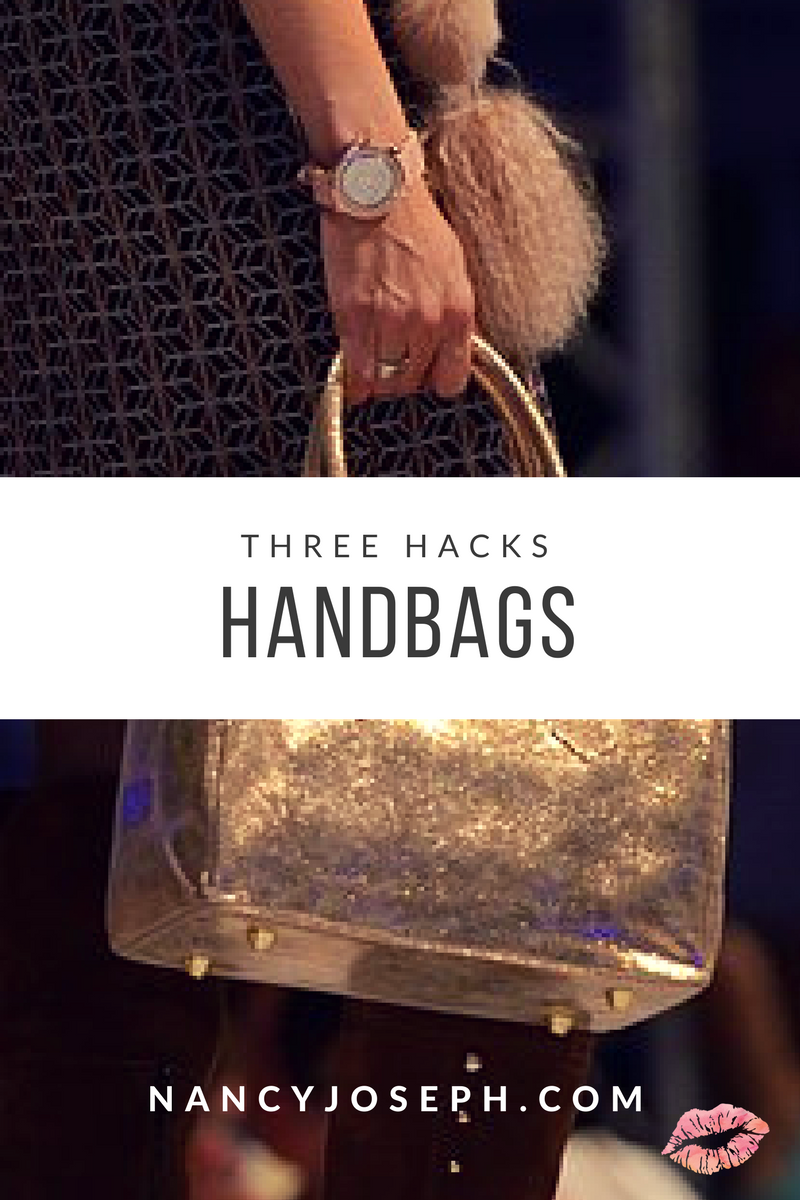 Women get more pleasure from buying a handbag than any other item, a survey has revealed.
Handbags are the accessory that we use the MOST and they NEED to go with every outfit so there is a lot of satisfaction in finding the PERFECT bag.
Three Hacks to Help You Snatch the Perfect Handbag
Match your handbag to your hair.  It's impossible to have your bag match every outfit you own, but you always have your hair with you – so match your handbag with your hair!
Wear the right size for your frame.  If your frame is small, wear a small bag.  If your frame is medium, wear a medium bag.  If your frame is large, wear a large bag.
Carry your bag correctly.  Your bag should hang at your waist.  If you have large hips, don't let your bag lay on the side of your hips.  If you have a large bust, tuck your bag behind you.
BONUS!  Your bag should REFLECT your Personal Style.  
(Fall/Winter 2017 is all about fringe.)
For many women, handbags are the most EXPENSIVE items on our shopping list.  Using the three hacks above will ENSURE that you are making a wise investment. $ $ $
Your HANDBAG is only ONE of your accessories.
Check out the FREE 16pt. Accessory Rule Report here to see the full checklist for accessorizing with style & CONFIDENCE.
Was this helpful?
P.S. If you haven't successfully identified your Personal Style and have a closet filled with the latest fashions – but still end up wearing the same 2-3 outfits each week…you're going to LOVE the "Win With Your Wardrobe" 5-Day FREE Challenge…COMING SOON!  Stay CONNECTED so we can keep you updated.
Are you ready to STAND OUT and STEP UP?
P.S.S. I help my clients build an authentic + magnetic Personal Brand so they can have success, happiness and prosperity in their life and business.
Have a beautiful day!
Nancy
I'm like a life coach in your closet and a mentor in your makeup bag!
Please follow and like us: